Some came for the people, some came for the glorious Holy Donuts… We all attended WordCamp Portland, ME 2017 for the heap of new ideas and education centered around WordPress.
Here at OSC Web Design, we're proud to have sponsored our second year of WordCamp in Maine. Although we weren't able to catch every session (someone had to chaperone our photo booth) each talk we saw had a number of useful takeaways.
We've compiled a few of our top highlights and photos!
Keynote Speaker: K. Adam White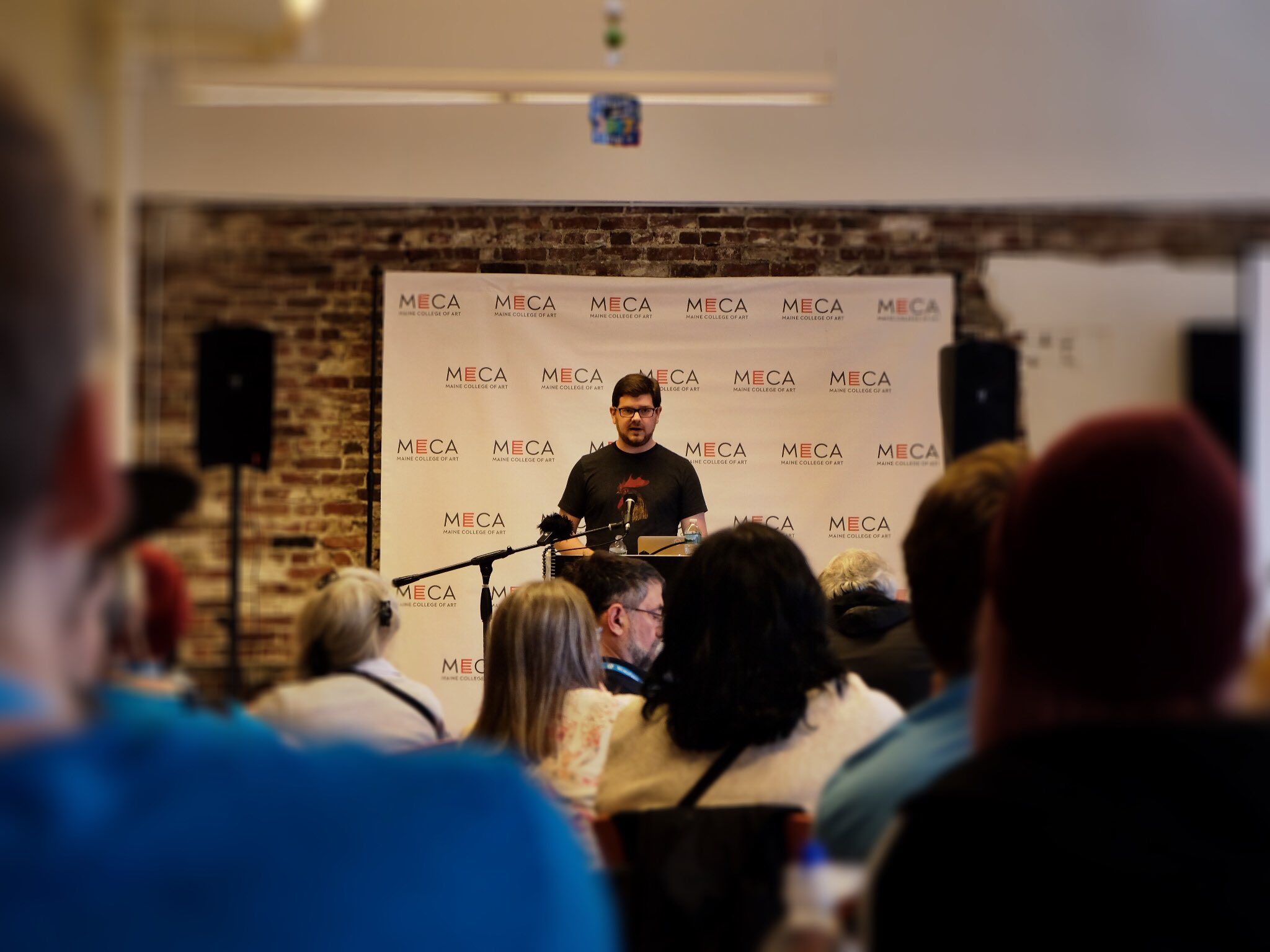 K. Adam White, Senior Engineer at Bocoup, was this year's keynote speaker at #wcpwm17. He turned coding into something inspirational with his talk 'Democratizing Software', emphasizing that everyone can learn how to code.
"We're all human. We're all born, we all die.
None of us start out knowing how to code." @kadamwhite #wcpwm17 #wordpress #wordcamp

— Jesse Fowler (@OSC_WebDesign) May 27, 2017
Takeaway: Everyone can learn code!
'How to Double Your WordPress Site Conversions… Easily'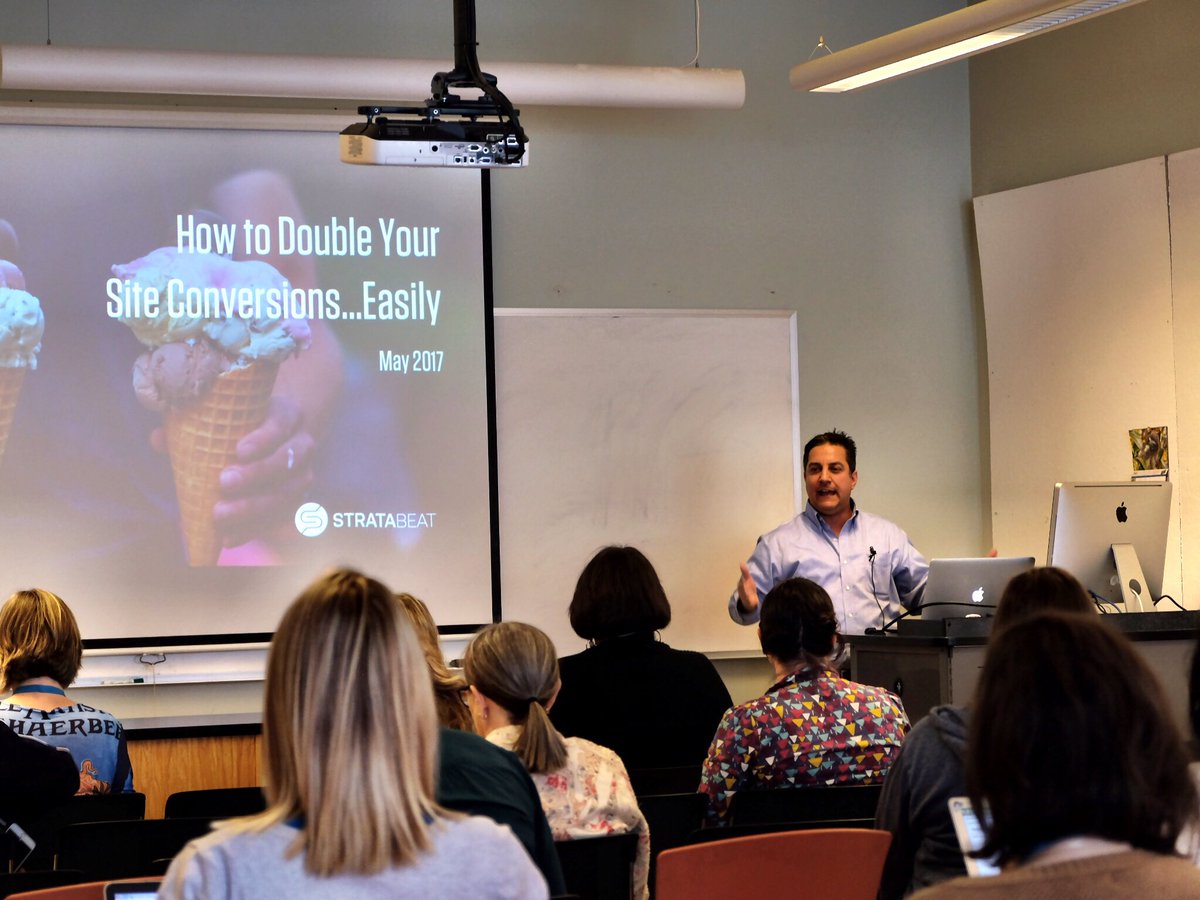 This guy knows how to make an impression. Tom Shapiro, CEO of Stratabeat, was an exceptional speaker with infectious energy.
Big thanks to all attendees at my #wcpwm17 session on conversion optimization! You can download the slides here: https://t.co/VjBHpSfpK4

— Tom Shapiro (@TomShapiro) May 27, 2017
Takeaways:
As businesses, we'll often forget to focus on 'What's in it for them?' in regard to website content. Don't just explain what you do, explain how your audience will be benefited.
What makes you different from other brands? Emphasize that.
Get insight on user behavior with scroll mapping, heat mapping, session recordings and more.
Take another look at your calls-to-action and be certain you're using them strategically.
Aim to evoke an emotional response with your website and calls-to-action.
So much more! This talk was chock full of useful conversion tips. We encourage you to take a look at the link to Tom's slides above.
'Busting Through the Content Bottleneck: How to Efficiently Collect Content From Your Clients or Colleagues'
As a web design agency, we've run into the same problem that many others encounter: content collection holds up projects. Our clients are typically business owners who are experts in their niche, but are not necessarily writers. Other times it's not about the writing and it's all about a lack of time.
Andy McIlwain (content creator at GoDaddy, check out his article on us here) shared how to put an end to this bottleneck and collect content efficiently. His slides were also made available.
Busting Through the Content Bottleneck: WordCamp Portland, Maine 2017 https://t.co/irXkqijWbf pic.twitter.com/bY1mYJtHHc

Andy McIlwain (@andymci) May 27, 2017
Takeaways:
Your clients (or colleagues) need your help to deal with website content.
Offering a content creation service opens up a new area of opportunities.
Andy offered three solutions to the content bottleneck:
1. Content as an up-front dependency (no content, no project).
2. Content as an early project phase (move content to the start of the project).
3. Working on content in tandem with website design and development (put in tandem with website design and development).
Photos of WordCamp Portland, ME 2017: OSC Photobooth
If you missed out on the fun this year – no worries! WordCamp is held annually in Maine, so stay tuned for 2018 by following the WordCamp Portland, Maine Facebook page.
Many of the sessions were also recorded and can be watched for free at WordPress.tv.